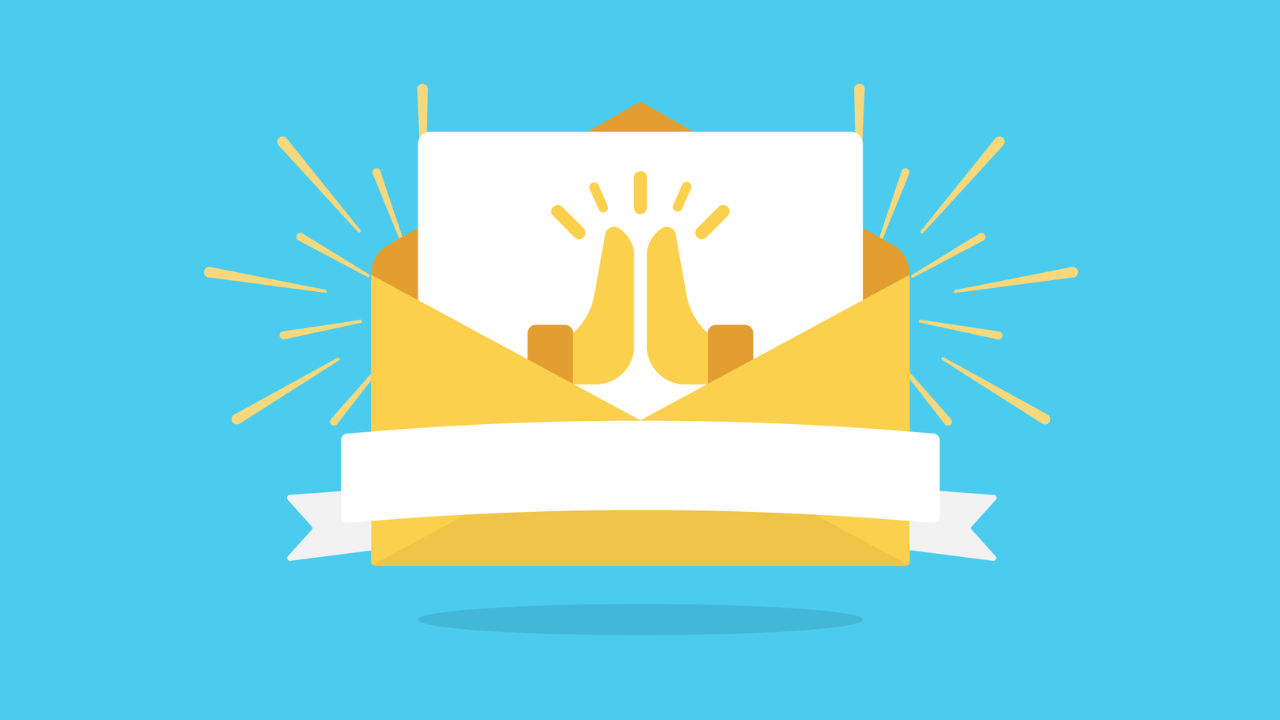 How-to Guide for an Interview Follow-up Email
What should you do after a job interview? First, let out a deep breath. Regardless of how it went, you can relax. The hard part is over. But don't think you are in the clear completely.
It's easy to fall into the trap of thinking that once the interview is over, you should just wait to be contacted with a decision. This is not the case. Within an hour of being interviewed, there are steps you can take to improve your chances of being hired.
This guide will cover what you should do at various stages once an interview is complete. Specifically, we will look at:
What to do right after a job interview
When and how to send a thank you email after interview
When and how to follow up after an interview
What to do if you are invited for a second interview
What to do when you are declined or selected for a position
The chances are good that all of these steps will apply to you at some point. Follow each of them, and hopefully, you'll soon be thinking of how to prepare for your first day on the job.
What to Do Right After a Job Interview
Resist the urge to go straight to the pub. Of course, you should celebrate a bit, assuming all went smoothly. However, whether you feel you aced the interview or not, you should immediately look for an opportunity to write down some notes.
I know what you're thinking, "I just spent days stressing over this interview, and now you want me to spend more time thinking about!?" Yes, that's exactly right. But don't worry, it will be over soon enough.
While you interview it's a good idea to take notes on what the recruiter tells you; however, it's also easy to miss jotting something important down if you are focused on being responsive. So, when you finish an interview, whether you go home straight away or sit down somewhere else, take a moment to reflect on any important information mentioned during the interview, compare this with your notes, and write down anything you may have missed.
The reason behind is that you will capture information that may help you prepare for a second interview or to help you make a decision should you be offered a job. Salary information, job responsibilities, requested references/portfolios/work samples, and even the names of all of your interviewers are good to capture on paper for future reference.
Writing a Thank You Email After an Interview
Wondering when is the best time to send a thank you note after an interview? The short answer is three hours. You'll often hear of a 24-hour rule, but it doesn't make sense to put this off so long. At the same time, you don't want to seem pushy or desperate – sounds a lot like a first date, right?
The reasons for writing a thank you email after an interview are three-fold: first, to show courtesy and good manners; two, to leave one last reminder of why you are suited for the job; and three, to reiterate your interest.
Don't worry, this interview thank you note should be short and sweet. Here is a sample of what an interview thank you letter should look like:
Dear (Mr./Ms. recruiter last name),

Thank you once again for meeting with me earlier today and for discussing the (Position name) role. I enjoyed learning more about the position and (Company X).

As I mentioned during our conversation, I think that my (skills/experience in a given specialty) would be particularly valuable in contributing to your work on (area or project types).

If there is anything else that I can provide in order to assist your decision, please let me know. I look forward to hearing from you soon.

Kind regards,
(Your name)
This type of note assumes that you ARE interested in the position. Sometimes an interview will make you realize that a job isn't in fact suited to you. If this is the case, and you are sure that you will not accept a job offer, use the interview thank you email to politely state that you are no longer interested in the position.
When and How to Follow Up After An Interview
One of the questions you should ask during a job interview is "What is the next step in your hiring process?" This gives you an idea of when you will hear back from the company.
It's important to respect the job hiring process that recruiters go through. If the person that interviewed you told you that a decision will be made by next Wednesday, don't contact them before this apart from your thank you note.
You may be really interested in the position, and you want to try to persuade the company that you are the right person for the job. But don't. It runs the risk of a recruiter perceiving you as a bad listener or disrespectful of other people's time.
However, let's say that the recruiter said you could expect to hear back by Wednesday, and it's now Wednesday afternoon. Well, in that case, it's time to act. There is nothing wrong with sending a short interview follow-up note to see if the company has made a decision.
Dear (Mr./Ms. recruiter last name),

I hope all is well with you. I am just following up to see if you have come to a decision regarding the position (Position name). If not, could you please let me know when a decision might be made?

Thank you kindly, and please let me know if you require further information regarding my qualifications.

Sincerely,
(Your name)
After you send this email, you should expect a reply within 24 hours. If you don't get one, your best bet is to give the recruiter a call to inquire about where the company is in the process of making a decision.
What to Do If You Are Invited For a Second Interview
Depending on the company you are interviewing with, you may be asked to come in for a second interview. This often happens with larger companies with more elaborate recruiting systems. However, small companies also use multiple interviews to ensure you are the right fit for their team.
If you receive a phone call or email asking you to come in for a second interview, you want to collect as much information as possible about who you will be speaking with and how it may be different from the first interview.
For example, you will want to ask questions like:
"Will I be meeting with the same team members as the other day?"
"Is there anything specific that I should be ready to discuss?"
"Should I expect to be tested on any particular skills?" (E.g. computer programming, writing)
Make a note of all of this information and then prepare accordingly.
What to Do When You Are Declined a Position
You will not always get the job you want. It's hard to fit perfectly into a company's needs. So don't take it personally if you are contacted following a job interview and told you didn't get the job. Instead, treat this as a learning opportunity.

When a recruiter contacts you with the bad news, thank him/her again for the consideration but also ask a couple of questions. First, explain that you would like to improve your interviewing skills and ask for suggestions on how you can interview better in the future. Second, ask if there any qualifications or experiences that would make you a more appealing candidate.

You may or may not get specific feedback, but there's a chance you will learn something valuable for future interviews.
What to Do When You Are Offered a Job Position
This depends a great deal on your situation. The recruiter goes through a tough process deciding to offer you a job, but you have a lot to consider as well.
You should realize that when you are offered a job, either by phone or by email, this initiates a process of negotiation. One of the basics of negotiation is that you never want to be taken by surprise since it can lead to an irrational decision. Therefore, when you receive the good news that a company wants to hire you, follow this process:
Let the recruiter do the talking – Have him/her share as much information as possible regarding salary, benefits, starting date, etc.
Ask clarification questions – If there is anything that you are unsure about, try to get some clarity.
Don't act too fast – The emotion of getting offered a job may push you to want to accept right away. However, recruiters often don't expect an immediate decision. Therefore, ask when they need you to make a decision. Chances are you will have a day or two to think it over. But if the recruiter wants your decision sooner, try to negotiate at least a couple of hours.
Again, it's important not to overlook the importance of all the post-interview steps discussed above. And frankly, each of these steps is far less cumbersome than the amount of effort you put into building your resume, writing your cover letter and preparing for an interview. So stay focused and see the process through to the end.