*Saturday & Sunday – 8 Weekends Batch
Our Azure DevOps Online Training in Dispur has been meticulously curated by industry experts to equip candidates with a comprehensive skill set encompassing both DevOps and Azure.
This comprehensive training covers vital topics, including the implementation of DevOps practices within the Azure environment, continuous integration (CI), management of security principles, code quality assurance, containerized build strategies, and much more.
Throughout our Azure DevOps Online Training in Dispur Course, participants will gain the necessary knowledge and skills to efficiently manage dependency dependencies, implement continuous delivery pipelines, and effectively deploy various application infrastructures.
Our Azure DevOps Online course presents a pragmatic syllabus designed to prepare candidates for success in the AZ-400 exam. Our instructors employ a well-rounded approach, blending practical and theoretical lessons, incorporating case studies, and engaging in hands-on projects that mirror real-world scenarios.
In addition to these essential aspects, participants will also become adept at project planning for transformative initiatives, structuring effective teams, harnessing source control, and developing build infrastructure, among other valuable skills.
Certification Content Covered For:










In pursuit of a career in the dynamic world of cloud computing, I embarked on a journey to enhance my skills and expertise in Microsoft Azure. Starting with the AZ-400 certification, I honed my abilities as an Azure administrator and developer, delving deep into Azure services, Azure Pipelines, and key vault management. With a focus on continuous integration and continuous deployment, I completed courses in designing and implementing DevOps solutions, ultimately earning the prestigious Microsoft Certified DevOps Engineer Expert designation. This comprehensive training not only fortified my project management skills but also equipped me to address security and compliance concerns. Additionally, I explored the intricacies of Service Fabric and source control within the context of software development. Armed with my course completion certificate, I now stand ready to excel in the ever-evolving world of Azure and DevOps.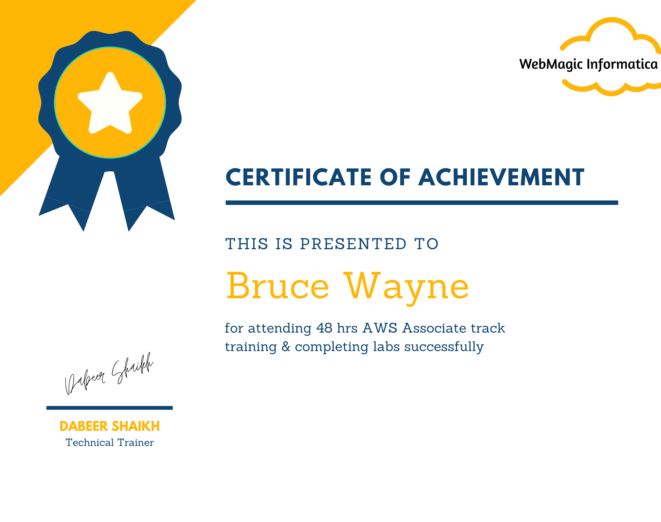 Latest Blog Updates
Latest Blog Updates