Are you looking to become an AWS certified professional and land a job in a top company? Look no further! Our online AWS training offers interactive instructor-led sessions with hands-on labs, real-time scenarios, and the right use cases to prepare you for the actual certification exams.
Our comprehensive training program includes reading material, notes, and mock tests to ensure you are well-prepared for the AWS Certified Solutions Architect – Associate, AWS Certified Developer – Associate, and AWS Certified SysOps Administrator – Associate exams.
With over 1500+ students trained and more than 1000 students passing their certifications on the first attempt, you can trust us to help you achieve your career objectives. Join our program now and take the first step towards transitioning your career into the exciting world of AWS!
Certification Content Covered For: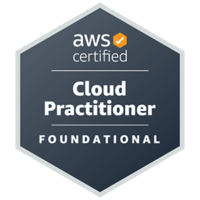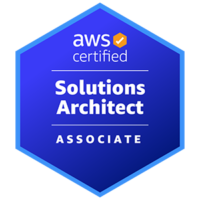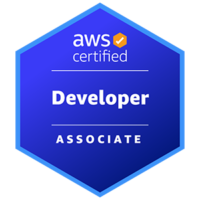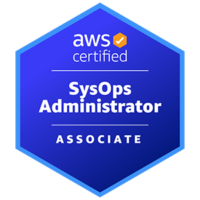 Frequently Asked Question
Timing & Duration of Online Class
Duration: 6-7 Weekends
Timing: 10 AM to 1 PM
Will Lectures be recorded?
Yes, Lecture would be recorded with Lifetime access to recordings
Does WebMagic helps with Job Placement
Yes, we do help with job referrals via our alumni & HR partners
Here you will find direct job referral open opportunity – Click Here
Do you provide Dumps for certification
Yes, we do provide dumps/mock test for practice so that you can crack the certification
Will you help prepare CV & Inteview
We do help our students to prepare their Resume/CV
We do help our students with Interview questions and answer
Will Study Material Provided
Study material for AWS Certification and practice will be provided via our LMS
Students will lifetime access to LMS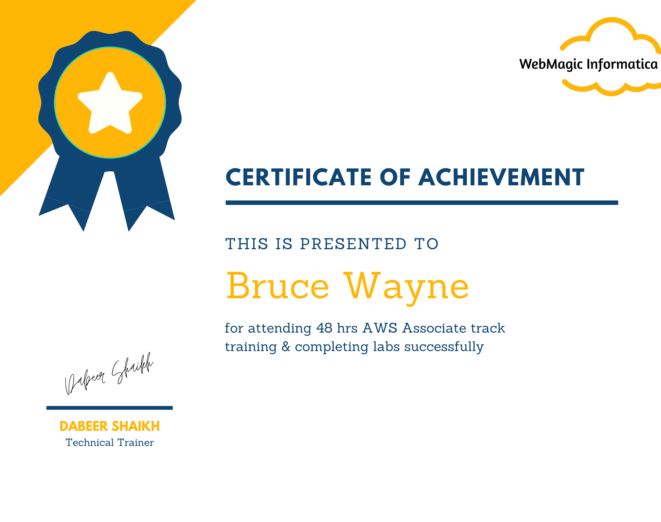 Latest AWS Blog Updates
Latest AWS Blog Updates