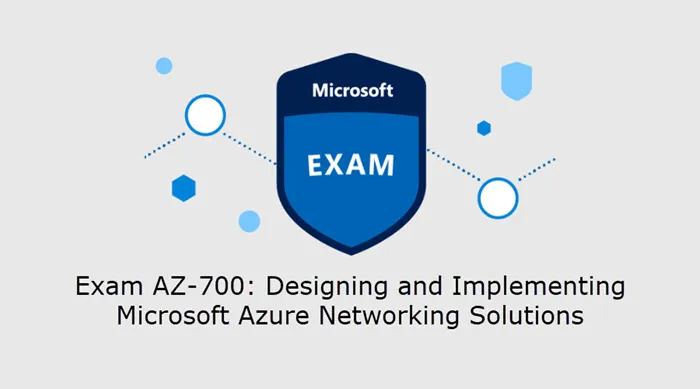 AZ-700 Study Guide Azure Network Engineer
Microsoft Learn provides you with free online training and learning paths for different Microsoft technologies. They not just offer reading material, but also control questions and free online labs. Here are some relevant Microsoft Learn modules and learning paths for the AZ-700 Designing and Implementing Microsoft Azure Networking Solutions Certification Exam. Microsoft Learn is an important part of my AZ-700 Azure Networking solutions exam study guide.
One thing I always used to prepare for my Microsoft exams is Microsoft Docs. Here are the relevant Microsoft Docs which I used to prepare and study for the AZ-700 exam.
Design, Implement, and Manage Hybrid Networking (10–15%)
Design, implement, and manage a site-to-site VPN connection
Design, implement, and manage a point-to-site VPN connection
Design, implement, and manage Azure ExpressRoute
Design and Implement Core Networking Infrastructure (20–25%)
Design and implement private IP addressing for VNets
Design and implement name resolution
Design and implement cross-VNet connectivity
Design and implement an Azure Virtual WAN architecture
Design and Implement Routing (25–30%)
Design, implement, and manage VNet routing
Design and implement an Azure Load Balancer
Design and implement Azure Application Gateway
Implement Azure Front Door
Implement an Azure Traffic Manager profile
Design and implement an Azure Virtual Network NAT
Secure and Monitor Networks (15–20%)
Design, implement, and manage an Azure Firewall deployment
Implement and manage network security groups (NSGs)
Implement a Web Application Firewall (WAF) deployment
Monitor networks
Design and Implement Private Access to Azure Services (10–15%)
Design and implement Azure Private Link service and Azure Private Endpoint
Design and implement service endpoints
Configure VNet integration for dedicated platform as a service (PaaS) services