Investigating risk using AAD Identity Protection
Risky users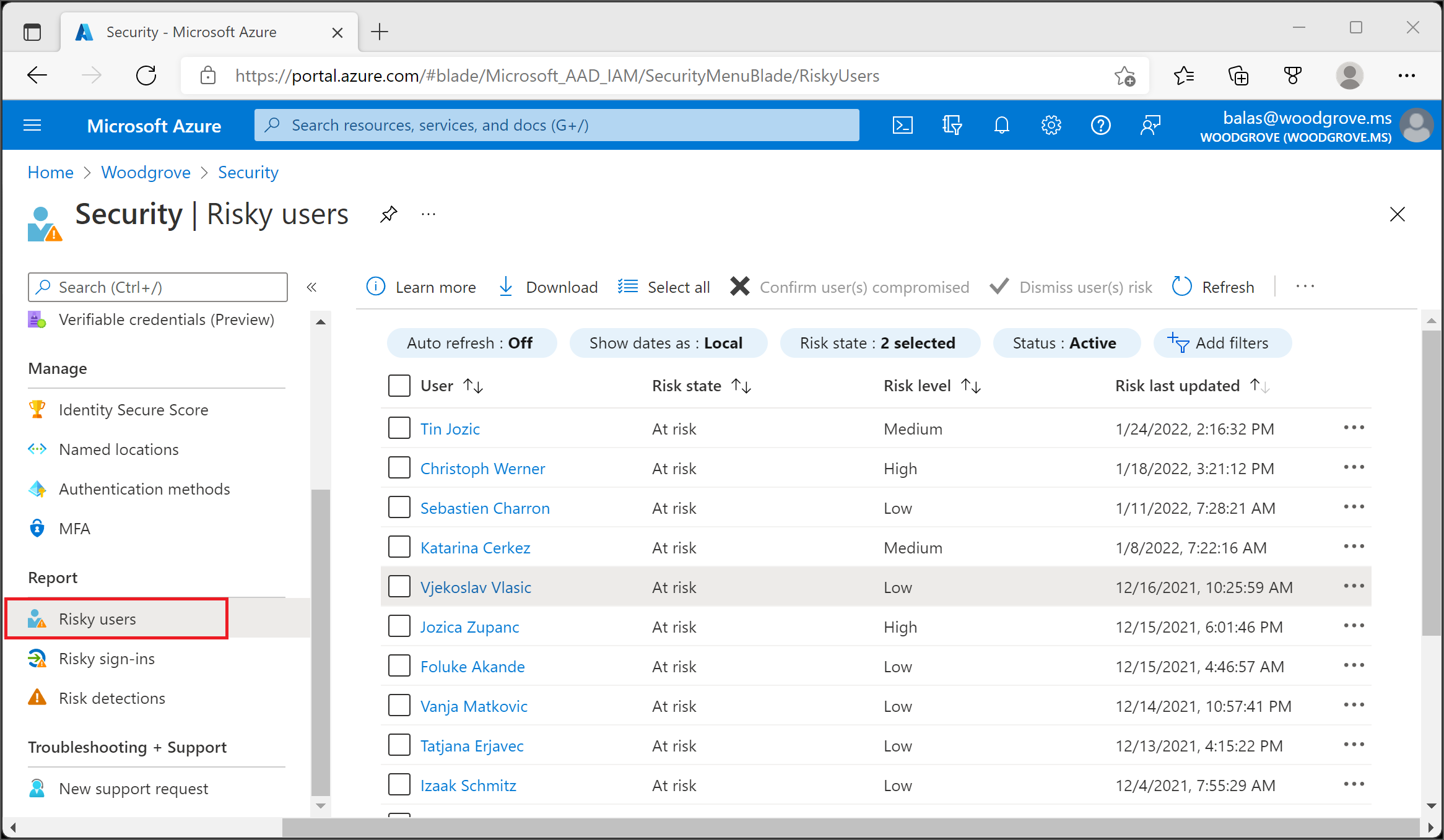 With the information provided by the risky users report, administrators can find:
Which users are at risk, have had risk remediated, or have had risk dismissed?
Details about detections
History of all risky sign-ins
Risk history
Administrators can then choose to take action on these events. Administrators can choose to:
Reset the user password
Confirm user compromise
Dismiss user risk
Block user from signing in
Investigate further using Azure ATP
Risky sign-ins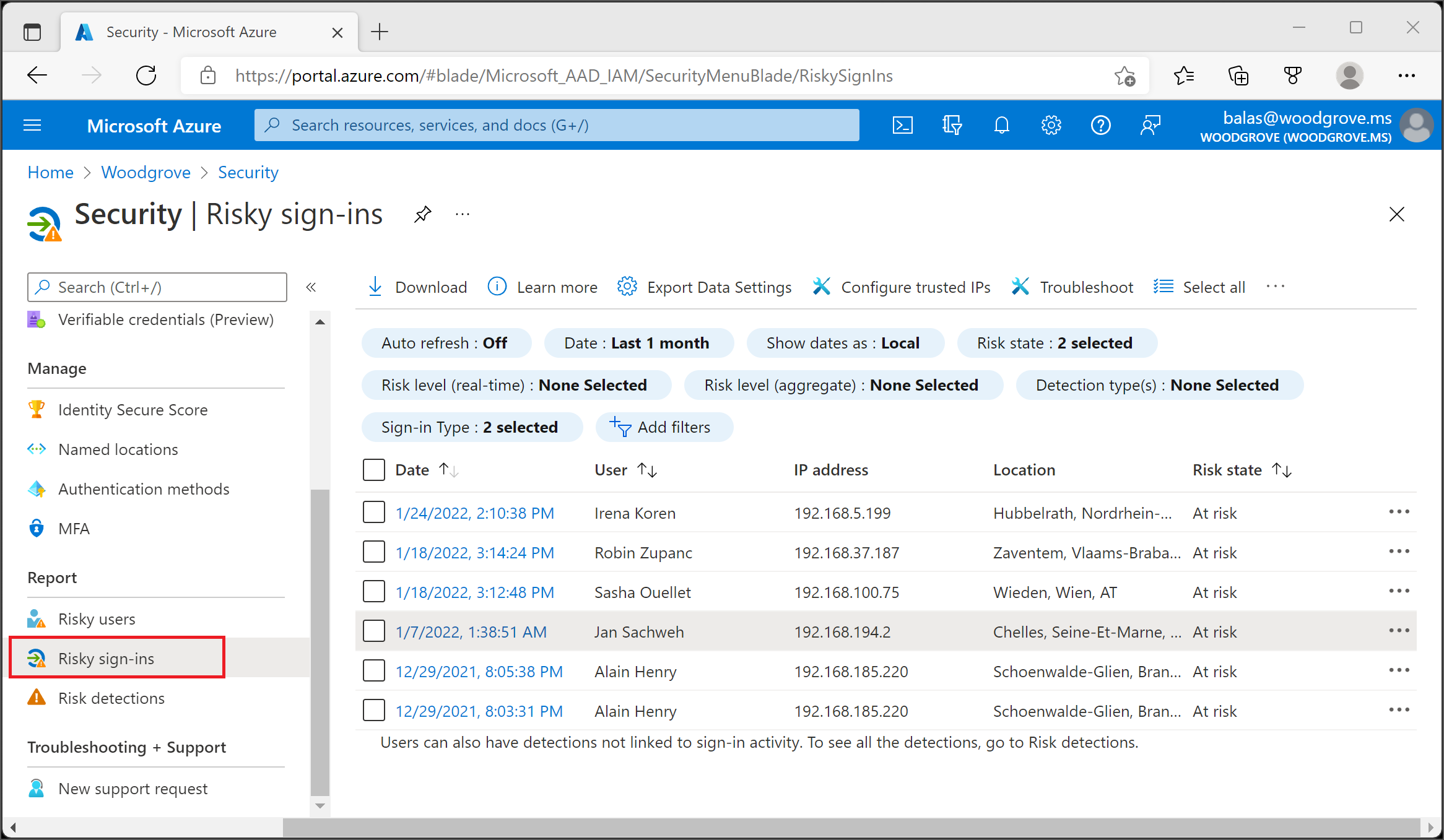 The risky sign-ins report contains filterable data for up to the past 30 days (one month).
With the information provided by the risky sign-ins report, administrators can find:
Which sign-ins are classified as at risk, confirmed compromised, confirmed safe, dismissed, or remediated.
Real-time and aggregate risk levels associated with sign-in attempts.
Detection types triggered
Conditional Access policies applied
MFA details
Device information
Application information
Location information
Administrators can then choose to take action on these events. Administrators can choose to:
Confirm sign-in compromise
Confirm sign-in safe